Helen started singing age three, the piano age six and the guitar age 8. Having come from a family where music was actively encouraged - her mother played the piano and her father had a strong singing voice and also dabbled with the guitar - she started to compose her own songs around the age of ten. Helen formed her first band at twelve doing solo performances on tour in Europe from fourteen with the King Henry VIII School, Coventry, choir. She even appeared one Christmas on Midlands Today singing a Christmas Carol with her father – Bishop of Coventry - which they had written together to an old Elvis tune.
On leaving school, she wrote and co-produced her first single in Aid of Meningitis Research, forming the band, 'Order Of Our Kaos' as a front for the project and as a tribute to her best friend (Kate Stanley) who had just died of the disease. Selling a limited edition of a thousand copies they raised money for the local hospital, which had looked after Kate. Helen recorded the single with producer and songwriter Charles Norman from L.A., who she had met whilst singing on tour with his brother Larry Norman around Europe. Helen collaborated on various co-writing projects with Charles including a rock n roll project in L.A. with Dizzy from Guns n Roses and the first Merchants of Venus album in Oslo, Norway.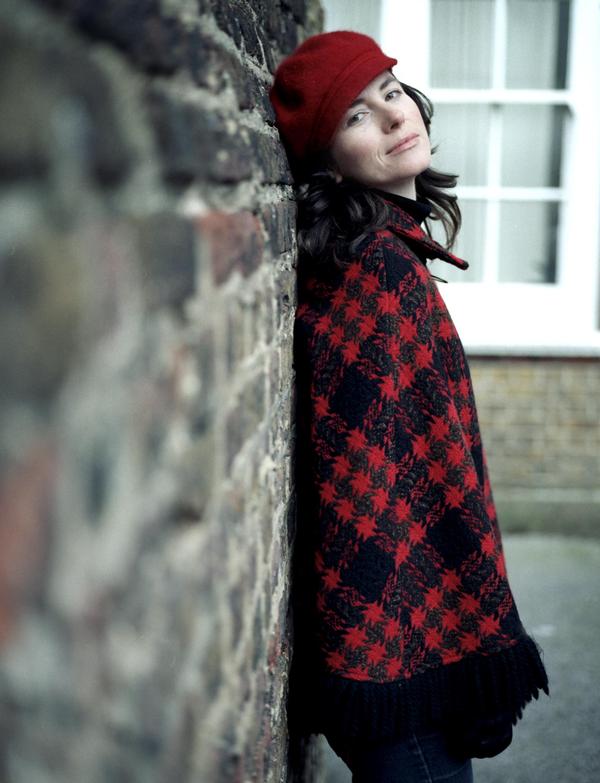 Helen soon realised that she wasn't really cut out to be a rock chick and stuck to her plan of going to University to read Theology. All the while she wrote poems alongside her music, adamant that these weren't just potential "lyrics" for her songs, but a different art form in their own right. She won a choral scholarship to Cambridge University, where she was the first soprano soloist for Magdalene College Cambridge. Whilst there, she pursued her love of Jazz by forming a Jazz duo to play at the college summer balls. On leaving University she worked on a song-writing project with James Taylor from JTQ and then went on to form a band with Nigel Kennedy's guitarist, Sagat Guirey. Spotted playing at the Borderline by producer and drummer Peter Van Hooke she went on to work with Rock-Pop band FLOW on an album project with Peter, travelling to Midem together in Cannes.
Helen moved to Dar es Salaam and formed her own Jazz band KUDU with local Tanzanian musicians in 2001, it was at this time that Helen's love affair with Africa began. KUDU was a big hit and before long they were playing at every major event in the city. She appeared on National and South African Television and she was even offered her own radio show. Helen was also working in the UK with drummer James Sedge at this time and had formed the band HoneyRiders. She would fly back and forth to do recordings with HoneyRiders before leaving again for Africa. HoneyRiders' first "demo" album, recorded in a mate's bedroom studio, just ten tracks, had some raw energy about it. They decided to get a live band together to promote the songs and before long they were selling out of the demo albums at their gigs and pressing more and more.
Helen decided to take it one stage further and formed her own label, Loud Mouth Music, with her original friend and business partner, Shaffin, who had intended to fund the label and band KUDU in Tanzania. HoneyRiders played all over London, at Helen's old haunt the Borderline but also at Kabaret, The Gate, The Cobden, Madam Jo Jo's, Pizza Express Dean Street, 606club, Boujis and even Ronnie Scott's. The word spread as they grew in popularity and HoneyRiders - under the Loud Mouth Music umbrella - recorded "Letting the light in".
Working with the very talented singer and producer Ian Shaw and engineer Joe Leach at Cowshed Recording Studio, "Letting the light in", got rave reviews and airplay. Terry Wogan supported the single on Radio 2, as did all the regional BBC radio stations. E-Map's music channel 'The Box' proved their video to be a popular success, beating Robbie Williams and Britney Spears in its first week of release. Suddenly Helen was doing interviews, features in Harpers and Queen and Hello. She even managed to acquire an eighty thousand pound cross-brand marketing deal with Wella Hair Salon Products.
Helen was soon spotted by Decca singing at Adam Street Private Members Club - within a month she had signed a five-album deal with them. She went back into the studio with producer Ian Shaw to add a couple of jazz numbers with a HoneyRiders twist, to a revised version of the original album as the new version was to be released through UCJ. Andy Green - producer of Kean's multi-platinum album 'Hopes and Fears' - remixed it and it was re-named simply, "HONEYRIDERS". After a month or so the album was ready to be launched again. That year they went on tour and won the Best Newcomer award at the Marlborough Jazz Festival.
During that year, as well as performing at venues across the UK Helen had been writing more songs and was ready to record the next album. Using her Independent label once more 'Helen J Hicks' was born as a solo artist. Entitled simply, "HELEN J HICKS" this debut solo album is more folk based than the last. Produced, arranged, and recorded by Dave Cooke, Helen has played piano as well as sung on the album, finding it easier to express herself through song whilst playing the piano at the same time. "HELEN J HICKS" is reminiscent of her favourite songwriter Carole King and also has a hint of a female David Gray about it. Helen wanted to be a little more experimental on this album, introducing her own brand of poetry called "folk-rap", spoken word set to music. Collaborating again with David Cooke she set about doing just that, and both track 6 'LEAFING' and track 14 'ANOTHER EARTH' are the result.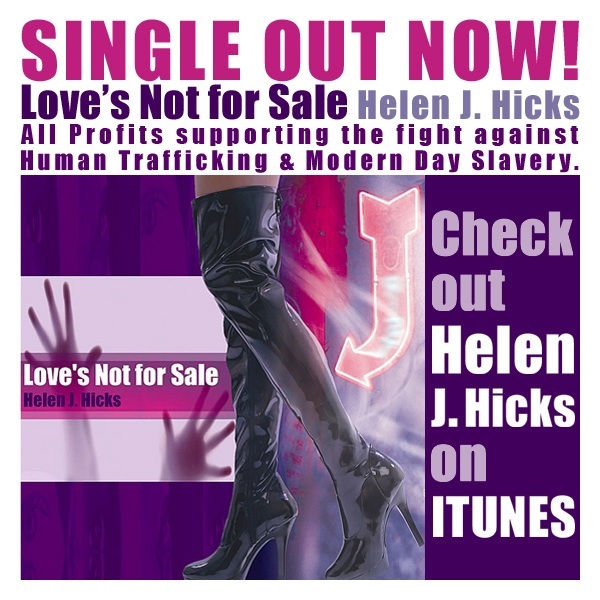 Buy Love's Not For Sale Single on


For further enqiries contact: info @ loudmouthmusic.com