Use Your Ears?
UseYourEars Live!
MUSIC DIRECTORY
ARTISTS
EDUCATION
INDUSTRY
LIVE MUSIC
MUSICIANS
MUSICOLOGY
MUSIC NEWS
RESOURCES
RING TONES
RETAILERS
SERVICES
Music Services
REHEARSAL ROOMS
Space that your band can hire in order to rehearse. It is an hourly rate & usually includes instruments & other equipment. Rates seem to vary from £10/hour onwards.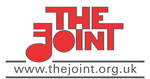 The Joint
, central Londonís premier rehearsal facility. Acoustically precise, air-conditioned ground floor studios all featuring natural light and custom-designed sound reinforcement. Also offering backline, storage, and pa hire.
Discounts to UseYourEars members as follows: (Join UseYourEars to Qualify)
Block booking discounts of 10% weekend afternoons and Friday evenings, and day times.

Lockout discounts of upto 15% for bookings from 10am -10pm.

Weekend morning and evening discounts of 20% for 3 or 4 hour sessions.
Piano sessions including piano for £10 per hour plus VAT

Solo sessions for musicians (no instruments but use of pa) £10 plus VAT for 2 hours

Solo drum sessions including drums and cymbals £13 plus VAT for 2 hours

Terminal Studios
Located at London Bridge, Terminal Studios have been around for over 20 years supplying from small to big rooms with possibilities to hire great quality equipment for a great rehearsal session.
Murphy Toonz
Based in South East London in Crystal Palace, Murphy Nooz, offers friendly studios with a good selection of amps as well as recording capabilities, Cheap rates
Resident Studios
Resident Studios are a suite of recording and rehearsal facilities based in Willesden, North West London.They have three recording control rooms and four rehearsal rooms.
Music City
Music City offers studio services ranging from rehearsal, recording but also hire
Antenna Studios
Antenna Studios, based in Crystal Palace - London, provides numerous services from rehearsal, recording, mixing, editing as well as film production.
The Premises

Located on the high street in Hackney, The Premises have 8 rehearsal rooms as well as recording rooms. Raisonable prices.
Music Bank Hire
Music Bank studios are based in Tower Bridge, provides with rehearsal space, back line& instrument rental & more.
Zed One Studios
Camden Town based studios, Zed One Studios provide rehearsal & recording facilities. Competitive prices
John Henry
In North London, John Henry has a capacity of 6 fully equipped studios. Minimum rental period for all studios of one day (12 hours).
Music Room
Music Room offers rehearsal studios, equipment hire, recording facilities in New Cross, South East London.
RELEASING MUSIC INDEPENDENTLY
We can help with..
Artwork & Photography - MCPS, PRS, PPL, VPL, CATCO - Barcodes, ISRC codes - Manufacturing - National & regional TV & Radio promotion - Music PR - Sales & Marketing - Physical & Digital Distribution - Licensing - Digital Technologies & more.....